By Kirsten Ostlie, Executive Director
Building Community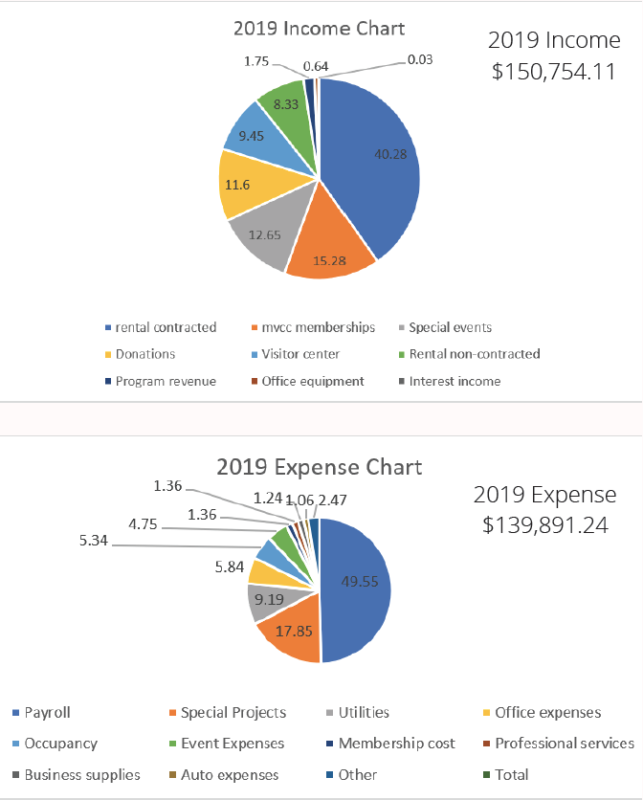 We have much to celebrate here at the Community Center. As of August 2019, we are now a 501(C)(3) organization eligible to receive tax-deductible charitable contributions. We have made several major improvements to this community building this past year including a drainage project, a basement remodel, paving the parking lot, and high speed fiber optic internet installation. Completion of these projects was made possible because of a generous donation from a Twisp School alumnus as well as from the Estate of Red McComb, a community member who valued this building and our mission.
We welcome new tenants Methow Salmon Recovery and Twisp Wellspring. Our tenants teach music, yoga, taekwondo, dance, and theatre. The Twisp Library is active in literary and educational programs.
Our next improvement project is a lighting system in the gym. The first phase will house two arrays of LED lights in protective cages in the ceiling. These will light up performances in front of the stage. Phase two will improve the stage lighting. The light systems will be accessed by remote control. No more ladders! The estimated cost for a professionally installed system is $43,764.00 of which $16,458.00 has been raised.
Memberships are a significant portion of our operating expenses. Our annual membership drive is now underway for 2020. This year, our goal is to have every household in the valley, whether full time or part-time, become a member. With your support we can continue to improve and maintain this building for community gatherings and events. Become a member today!
What happens at the Community Center?
We welcome everyone here regardless of age, race, ethnicity or gender. We offer free use of the gym for recreation, exercise, memorials and celebrations. We also rent this facility for your events and meetings. We have a 540 person capacity in the gym. We installed acoustic panels, a sound system and a video system. We have over 400 chairs and 75 tables for your larger event. Our kitchen has been remodeled with a professional range, refrigerator, and dishwasher.
Thank you, volunteers!
We wish to thank the many volunteers who made this year so successful. Thanks to the Methow Christmas Tree Project volunteers, John Doran, Michael Dunn & Larry Smith. Thanks to Hank Conrad for allowing us to be in Hank's parking lot for this sale.
Thanks to Gary Keith & Bebe McKelvy with the pumpkin project they envisioned. Thanks to David Harris & George Schoenfeld who keep a watchful eye on Bertha the boiler. Thanks to TTT Roofing for a great repair job. Thanks to Pat Norwil for always being here when needed.
Thanks to the fantastic group of board members, who are fully engaged and care about our community.
And a big thanks to you community members who help take care of this beloved building. We wouldn't be here without you!