Our gym is the perfect spot for both community events and private functions.  Rent some or all of our gymnasium, kitchen, stage, green room, tables, and chairs.
Rates
Gymnasium 
$300 – Without Kitchen
$350 – With Kitchen
Full Gymnasium (with kitchen, stage, and green room)
$450
At manager's discretion, groups must pay a garbage/recycling fee, minimum $50.00 per event.
Previous Day Set Up Fee
$50 – Half Day
$100 – Full Day
3-Hour Roller Skating Party or Small Group (less than 50 people)
$75, additional fee for kitchen rental
Memorials
No charge for gym use, donations appreciated
Kitchen Rental for Memorials
$75 to cover cleaning expense and garbage disposal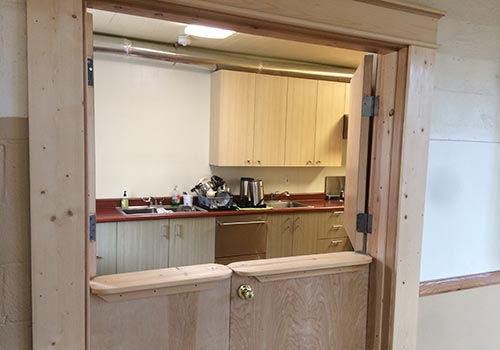 Tables and Chairs (for off-site use)
Chairs – $1.25
6′ Table (Seats 6) – $7
8′ Table (Seats 8) – $10
Round Table (Seats 7) – $12
Deposit
Reservation Deposit – $200
Damage Deposit – $250
FAQs
How many square feet is the gym?
50 x 80 = 4000 sf
How large is the stage?
20 x 42
What is the gym's seating capacity?
267 seated at tables, 540 at chairs
How many tables can be set up?
65
How many cars does the parking lot hold?
Before 3:30 when Senior Center is open – 38.
After 3:30 or days when Senior Center is closed – 47.
There are 3 designated handicapped parking spots. Overflow parking on Johnson Street.
What sound equipment is available?
2 speakers, 2 monitors, 2 voice microphones and stands, 2 instrument microphones and stands, mixer, party lighting, projector and large screen.
Contact
To rent any of our facilities, please call (509) 997-2926 for more information.
Guides
For more information about rentals, see the corresponding guides below:
Gym Use Guide
Stage and Green Room Guide
Events with Audio
Kitchen Use Guide
Roller Skating-Birthday Party